free REPORT reveals:
HOW TO SNAP YOURSELF OUT OF tiredness, AND TRIPLE YOUR ENERGY levels INSTANTLY WITH 3 SIMPLE, YET SUPER EFFECTIVE, BRAIN HACKS (ALL scientifically PROVEN).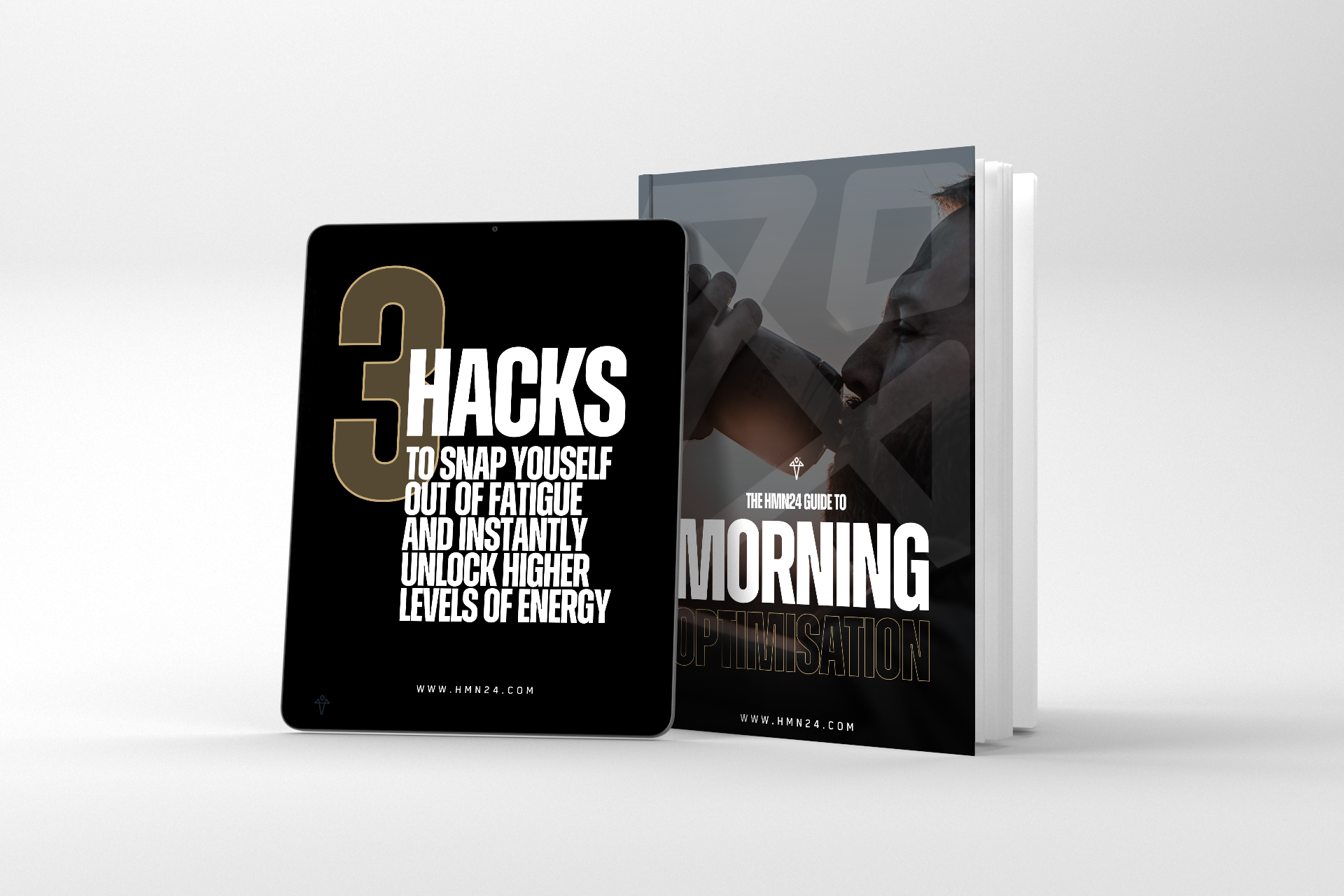 How to get up way earlier (4am, 5am, or 6am) without being tired or getting tired. Using the "shift-worker" technique.

The secret to instantly unlocking high-levels of energy (no matter how tired you are).

How to JOLT your brain into high-performance with this simple brain hack (will blow your mind) and get your highest quality work done.

[BONUS] Hack your brain into having an insanely productive day. This is the #1 most reliable technique to crush your daily goals.
Dear high-performer,
If you would like to double your energy levels and output from the moment you get up to the moment you go to bed, this is the most important report you'll ever read.
Here's why:
Firstly, this isn't like any report you've ever read. There's no fluff or filler. These are real-world and scientifically proven hacks that you can use, right now, to supercharge your brain and body with energy.
No matter how early you get up or how tired you feel, these hacks will snap your brain and body out of any fatigue.
They'll also increase your ability to focus and perform deep work substantially and enable you to 'get in the zone.'
Where you're fully immersed in the task at hand, time flies by, and you produce your absolute best work.
I (Phil) have personally coached thousands, if not tens of thousands of people, in person and online, and helped them implement these morning optimisation hacks to boost their output throughout the entire day.
I've spent the past 25+ years coaching a wide variety of clients from world-class athletes, to famous actors, and CEOs.
Through tireless research, relentless dedication, and countless of real-life tests. I've uncovered the biggest universal levers to human performance.
At one point I was the highest-paid coach in the UK. Not because of my connections, but because of my integrity, and endless pursuit of excellence.
These are the battle-hardened, and most effective techniques that I found after years of non-stop testing and improving.
My clients were happily paying me top-dollar for these, because they just work.
Imagine being a high-level CEO or top athlete... Of course you'd invest in yourself in order to double your output. You are your best asset.
Well, now you too. No matter if you're just starting out on your journey as a high-performer or if you're a seasoned bio-hacker, these universal hacks will work for you.
You can now get them for free in this truly unique report.
It's easy to read and wastes no time. We get straight into these techniques, no BS, and no nonsense.
Get actionable steps that you can implement right now to increase your energy levels instantly, and snap yourself out of fatigue.
This report is yours free, just enter your details and hit the button.
No matter how early you get up... you'll be fired-up. Unstoppable.
This report will show you exactly how to unlock limitless amounts of energy, get laser-like focus, and put your mind into a state of high-performance.
download your free report right now before this page goes down
This FREE report will give you actionable advice, on how you can snap yourself out of fatigue, and unlock new levels of energy, instantly. You can implement this today.